So, for once, I am going to be able to bring you a celebration recipe before the celebration itself! Bun is a sweet bread made in the Caribbean and traditionally eaten at Easter with slices of cheese. It has similar ingredients to English traditional Hot Cross Buns, so it's likely that the recipe was taken from English colonisers and adapted. And some good news? It's easily vegan-isable! As long as you have some vegan cheese, some soya or other non-dairy margerine, and some egg replacer (or flax eggs)... if anyone does make a vegan version, I'd love to hear about it! It seems like it has a lot of ingredients, but none of them are hard to come by. I put this recipe together from a few different ones I've looked at!
You need:
3 1/2 cups of flour
2 1/2 cups of sugar - I'd go for brown sugar!
4 teaspoons of baking powder
2 tablespoons melted butter (I used soya margerine)
2 eggs (I'm sure you could use egg replacer or flax eggs here)
1/2 tablespoon cinnamon
1/2 tablespoon nutmeg
1/2 teaspoon allspice
2 tsp vanilla extract
1 cup mixed peel
1/2 cup sultanas
1/2 cup chopped glacé cherries
1 cup stout or beer (I used Guinness)
Preheat the oven to 150C, or 300F.
Sieve the flour into a large mixing bowl, and add the sugar, baking powder, mixed peel, sultanas, and glace cherries. Mix those babies together.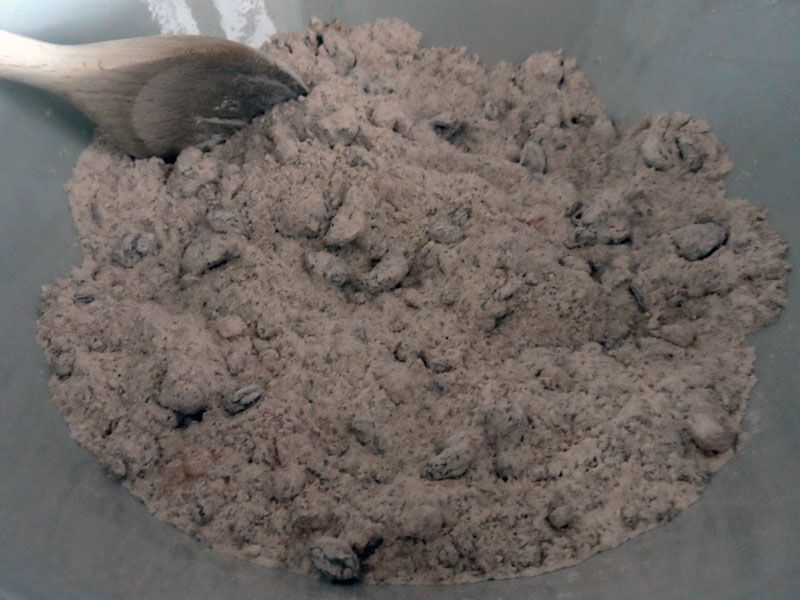 Add in the spices, then make a little well in the centre. Pour in the melted butter, the eggs (beat them first!), and the vanilla extract, and mix again. It will start looking like fine breadcrumbs.
Make another well and pour in the beer, and mix. I forgot to take a picture of mine at this stage, but it got a lot darker and was quite sticky - a bit like Christmas cake mix. It also smells gorgeous! Spoon it into a greased and lined baking tin. From what I understand, a loaf shape is traditional, but I only have a cake tin, so cake shape it is! Pop the bun in the oven (and please, please make a witty comment whilst doing so), and let it cook for about an hour and fifteen minutes. You can stick a knife through it and check it comes out clean - when it does, it's cooked through.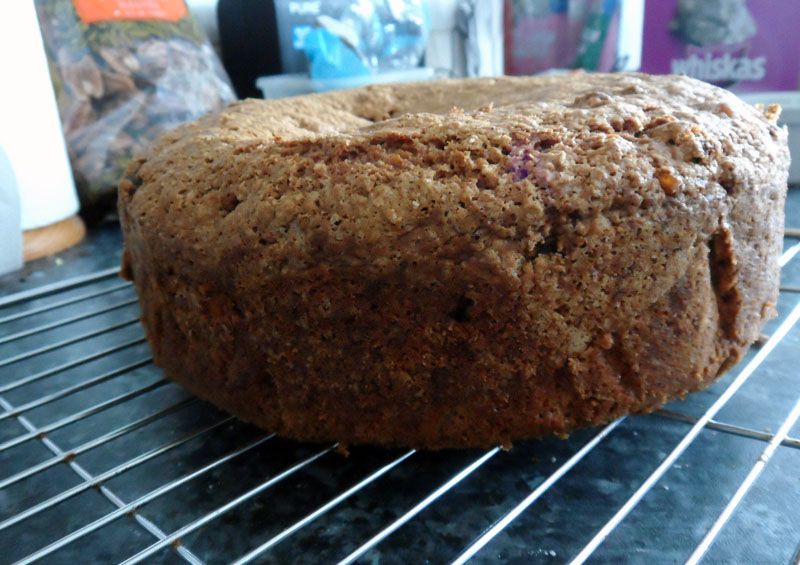 Have you ever had bun and cheese? What is your favourite Easter food? Do you ever make your own traditional treats?
Love,
Emy
xxx