Valentine's Day! How did you celebrate? I don't have a boyfriend, but I think it's sad that single people quite often feel bad on Valentine's Day. I mean, how boring is it listening to what your friends did and what presents they got when you didn't do or get anything? So I like to try and do things with my other single friends, so that we get to have a fun day as well! I got up early and made my flatmade breakfast in bed (Russian porridge - and you'll be getting the recipe soon!), then headed out to my lectures in appropriately festive red high-heels. In the evening, Iwent out for a date with my lovely Alice. We went to a restaurant called
Wildwood
- I think it's a small chain - and shared some wine and a lovely meal. We shared a garlic flatbread with mozarella and caramelised onions to start with, then I had a Margherita pizza (sorry to be boring, but I REALLY fancied pizza), and I finished it off with a lemon meringue sundae - gorgeous vanilla ice-cream with chunks of meringue and lemon curd. Alice gave me these beautiful flowers:
...and a book of love poetry! I also got some chocolates in the shape of roses from my lovely friend Diana (which I ate too quickly to take a picture), and these fantastic moustache-themed bracelets from Hannah.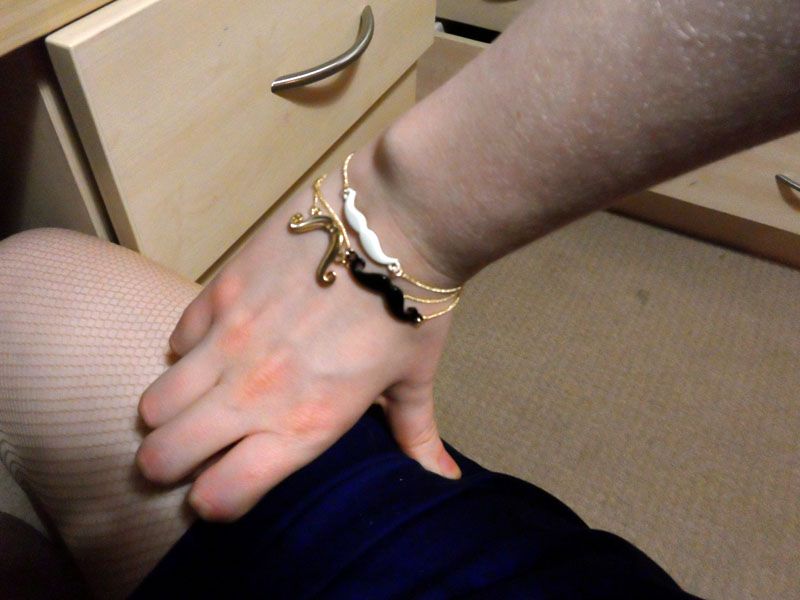 What did I do in return, you might ask? Well, I baked cookies! Vegan ones from the book
Veganomicon
, by the redoutable Misses Chandra Moskowitz and Romero. I absolutely love their cookery books and very strongly recommend that you get one! But, for now, you can have a look at this recipe...
You need:
1 1/4 cups sugar
1/2 cup canola oil (I used rapeseed oil, which is more widely available in Britain)
3 tablespoons rice or soya milk (I used oat milk)
1 tablespoon rose water (I didn't think this was enough - I'll be using two tablespoons next time)
2 teaspoons pure vanilla extract
1 tablespoon fresh lime juice
1 teaspoon freshly-grated lime zest
1/4 cup cornstarch (or cornflour, as we say over here)
1 3/4 cups flour
1 teaspoon baking powder
1/2 teaspoon salt
1/4 teaspoon ground cardamom
1/2 cup shelled pistachios (chop these up finely before you start)
Preheat the oven to 180C (350F), and grease a couple of big baking trays.
Get your big mixing bowl and your whisk! The sugar, oil, milk, rosewater, vanilla extract, lime juice, and lime zest are all going in first. They should mix together pretty easily.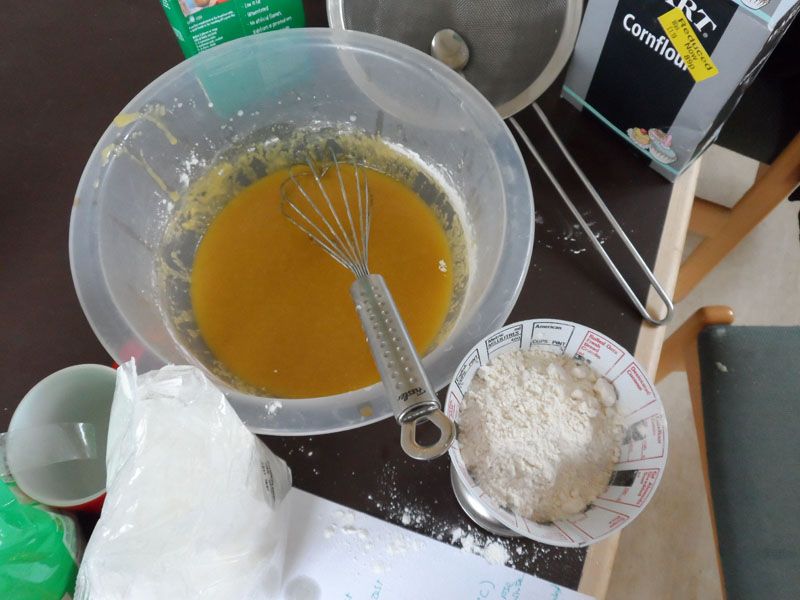 Like so! Then add in the cornflour a little at a time, whisking until it dissolves. Then the normal flour, the baking powder, the salt, and the cardamom. Mix, mix, mix!
The mixture you get is nice and sticky and weirdly fun to shape, which is good, because you need to form them into little balls with your fingers - I did mine about half the size of a tablespoon. Roll them and then press one side into the pistachios. Turn them back over so the pistachio is at the top, and press them down a little (but not too much - they spread!).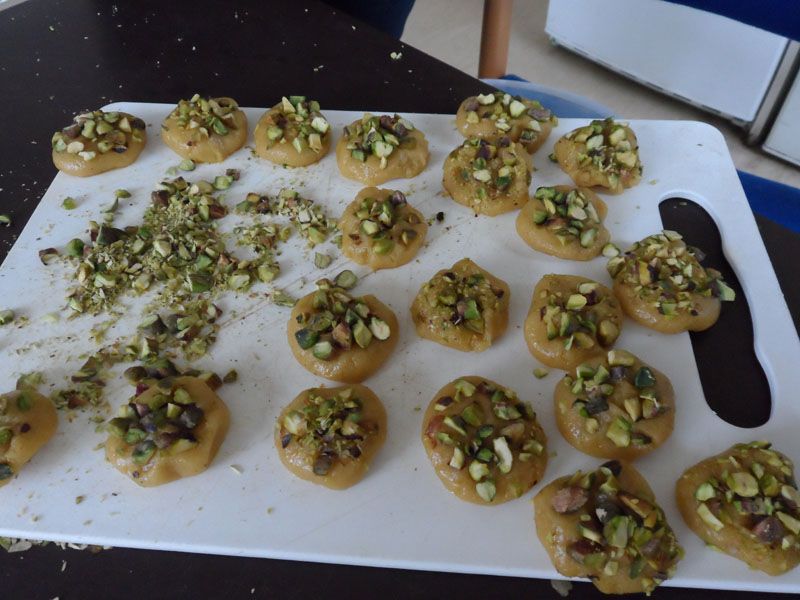 Put them on the baking tray and into the oven for thirdteen minutes. The books says they'll come out of the oven still a little soft but firm up. Mine came out already firm!
Once they've cooled, they taste delicate but sweet - delicious!
So what did you get for Valentine's Day? What did you give?
Love,
Emy
xxx