I was so impressed with how easy making my own
Beetroot Pesto
was, that I got the food processor back out, and, armed with my trusty fave, the
edamame bean
, made another batch up. It's easy, so I expect you to make this pesto and report back post-haste, OK?
You need:
Edamame beans – about 100g once they're cooked and shelled
A couple of cloves of garlic, finely chopped
About 30g cheddar cheese, grated (I think you could probably leave this out without too much of an impact if you don't eat dairy)
30g pine nuts
You should also probably include some torn fresh basil, but I forgot!
Extra virgin olive oil – I used three tablespoons, but you might need more
First off, a little preparation: boil the edamame beans, in their shells, for about five minutes, in salty water.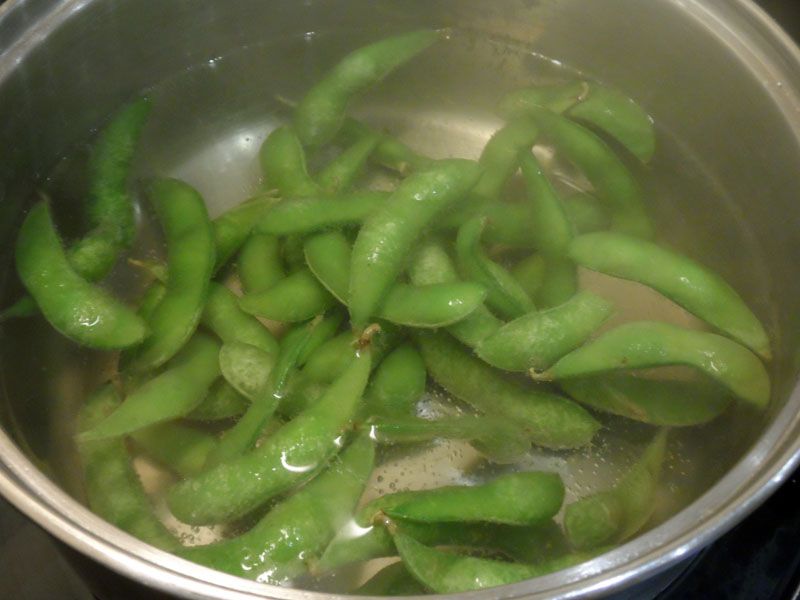 Whilst they're boiling, heat a frying pan over a medium-low heat, no oil, and put in the pine nuts, to toast. You need to stir and keep your eye on them, because they go from not-at-all-toasted to whoops-burnt! before you know it.
When the beans and the pine nuts are done, run the beans under some cold water so you don't burn your hands, then shell them into a bowl. Add the pine nuts, cheese, garlic, and, if your memory is better than mine, basil.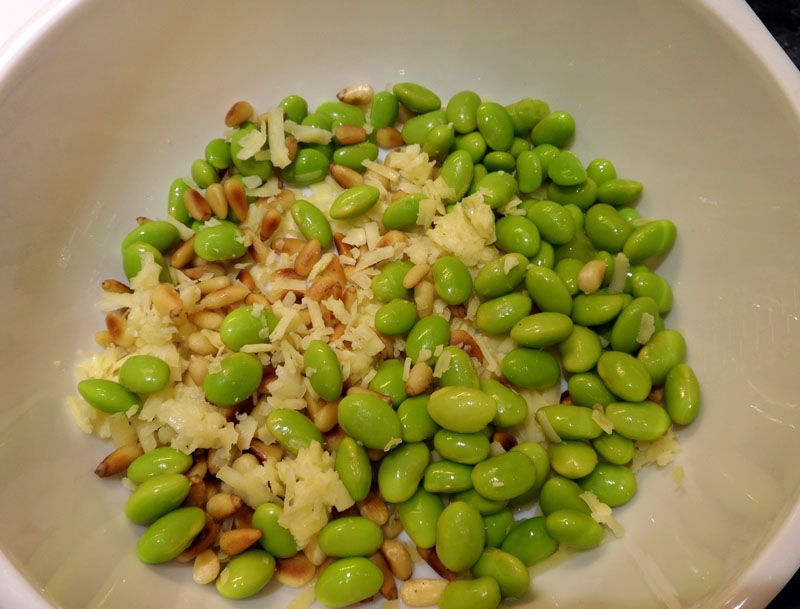 ...And that needs to go into your blender or food processor! Pulse it a few times, then add the oil. Add a tablespoon, pulse, and then repeat until your pesto starts looking irresistible. Making your own pesto is good for those of you watching your calories, because you can decide how much to add, and you know exactly what's in there.
Tada! Edamame Bean Pesto.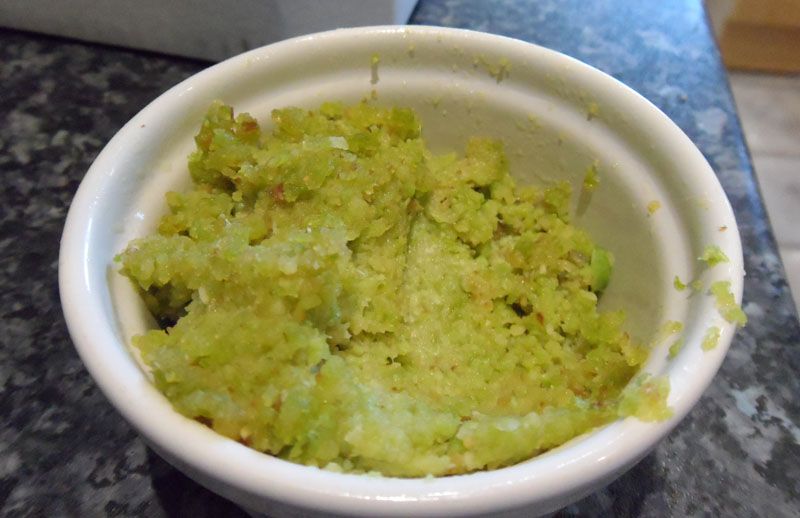 And what to do with it now you have it? You can use it in pasta, like I did for my
Beetroot Pesto Winter Pasta
. I asked people then what they use pesto for, and my friend Kate (who writes a lovely
vintage fashion andinterior design blog
), suggested a toastie with cheese and pesto. Well, I like to have cheese on toast for breakfast, so I combined it with pesto, and I cannot say enough how delicious it is!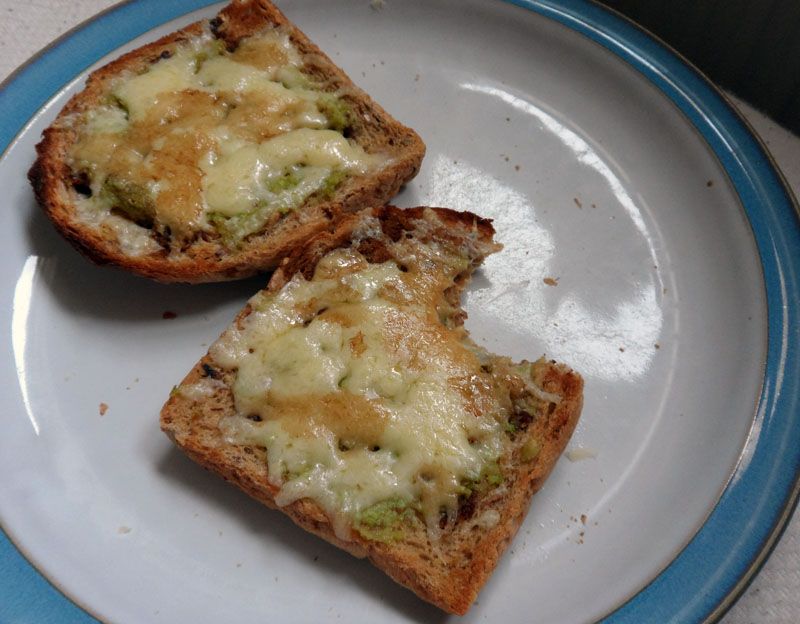 The brown spots are Henderson's Relish, which is only made in Sheffield, but you could use vegetarian Worcestershire Sauce as a close alternative...
I hope you get making your own pesto and let me know all about it!
Love,
Emy
xxx